Welcome to Chi Commons Consulting
Chi Commons is a worker-owned cooperative consultancy that helps local businesses, movements, nonprofits, and other cooperatives flourish. We provide practical and innovative business and technology consulting services to establish and improve our clients'
Online / web / digital presence – for visibility and survival
Customer/ stakeholder experience – for revenue, retention, and reputation
Team communication and dynamics – for greater performance
Networks and info technology (IT) to stay up and running – for robust operations
How can we help you?
ChiCommons is a diversely-composed team. We, collectively, have decades of expertise in business strategy and management, internet and communications technology, community-organizing, and organizational facilitation. We're rooted in the Chicago region and part of a broader cooperative and tech ecosystem.
Our services include:
Management Consulting – to take a fresh look at your strategy, operations, customer experience, stakeholder and team communications, and jointly improve what's needed
Website Development – from concept, to design, hosting and operation. We specialize in the flexible and proven WordPress platform as well as custom applications and websites.
Information Technology (IT) Management – to assess your organization's hardware, software, and cloud services and implement solutions suitable for you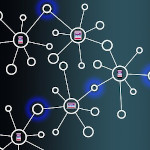 Networking and Communication Services – to connect your telephones, computers, and personnel efficiently. Along with technical solutions, we offer organizational coaching for friction-free communications
Technical training – for end users and subject-matter experts, we offer basic training and certification-training in Microsoft and Cisco technologies
Creative Services – like graphic design, logo design, marketing copywriting, and content management for the best presence to your prospects, customers, and communities
Do you lead a Chicago-based business, cooperative, social enterprise/movement, or community-based real estate development?
Which of these describes your biggest current challenge?
We start with an initial free consultation. Then, we custom quote services based on your unique issues and needs. We do use proven processes and products, and we don't do "cookie cutter"!